Tilting Round Pan SFM
Tilting pan with indirect heating and integrated stirrer is designed for frying, steaming, cooking vegetables, fish, meat, sauces, pasta with constant stirring, eliminating the risk of burning or uneven heat treatment.
Please email sales@foodtechprocess.com or call +421 944 259 499
Delivery Policy - ex works, delivery time depends on the individual equipment

Refund policy - as stated in the TERMS AND CONDITIONS

We now offer LEASING services to our customers

Processes
·         Stewing
·         Cooking                         
·         Evaporation
·         Frying
·         Deep frying
The tilting pan is equipped with a duplicator and electric heating elements. Thermo-oil is used as the heating medium. Special design ensures uniform fast heating and high thermal efficiency.
Uniform heat treatment without burning
The pan is equipped with a reinforced stirrer with Teflon scraper, which in continuous mode cleans not only the entire bottom, but also the walls of the pan, ensuring a perfect result.
Multifunctional pan with a tilt ensures complete unloading of the working container. The pan is entirely made of high-quality food-grade stainless steel AISI304 or AISI316L. The pan is easily sanitizable, has no dead zones.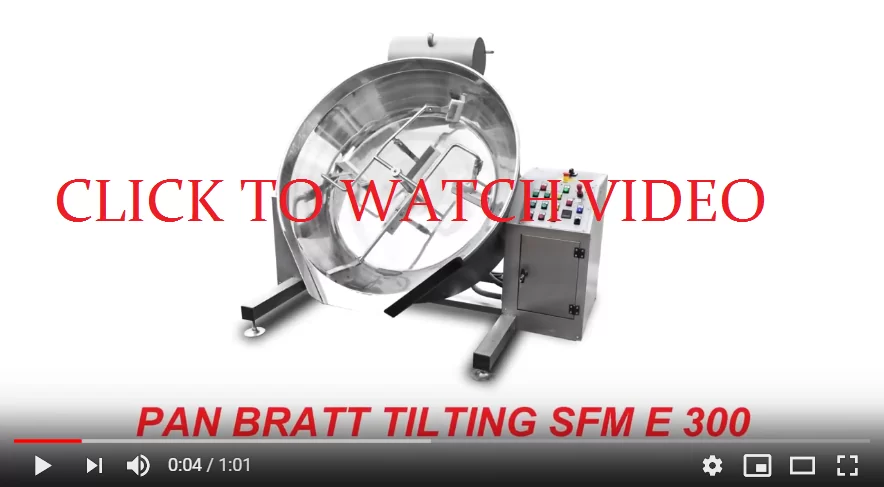 Download
TILTING ROUND PAN SFM
Download (3.53M)