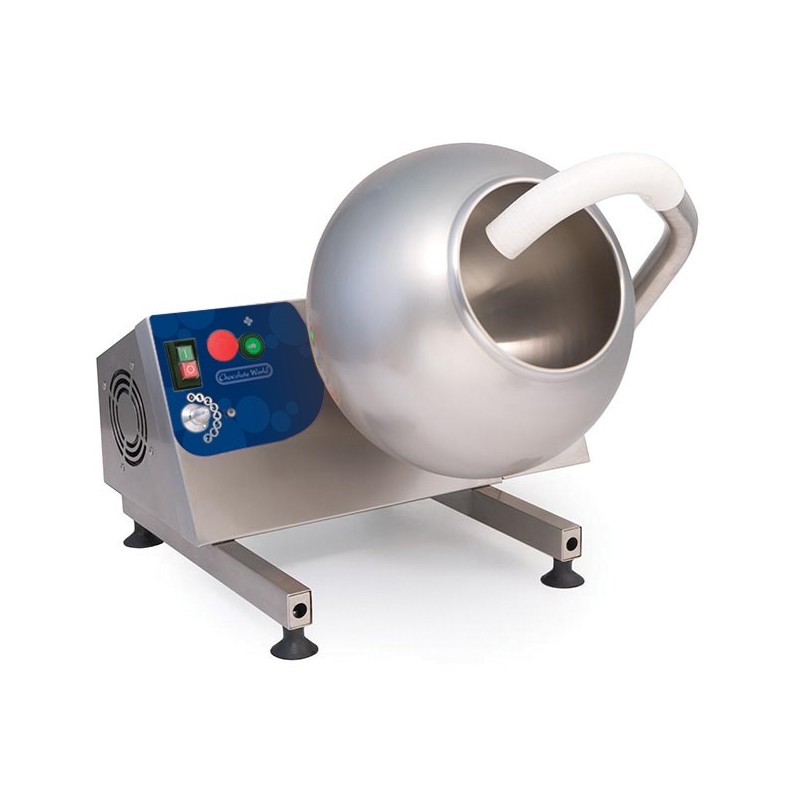 Chocolate panning machine
This machine is used to produce sweets coated with chocolate. For more information or a free consultation, send us an email to sales@foodtechprocess.com 
This chocolate coating panning machine is used to produce coated sweets such as peanuts, hazelnuts and dried fruit coated with chocolate or other confectionery specialities.
These are only a few of the possibilities. You can combine lots of products and flavours.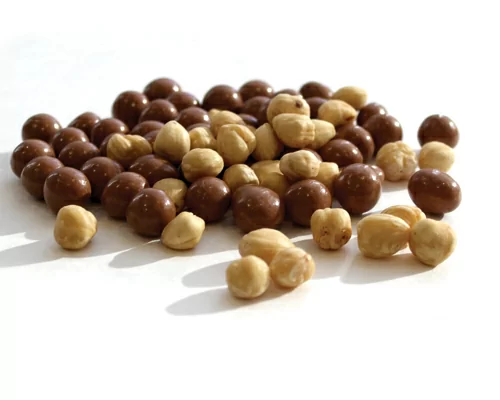 Furthermore, the drum can be easily disassembled. This makes maintenance very simple. You can purchase additional bowls on request if desired. The air filter on the fan is also cleanable. With this panning machine you can choose between 2 drums. A drum of 7 liters or a drum of 16 liters. Both can be mounted on the frame.
PANNING MACHINE - TECHNICAL SPECIFICATIONS:
Electricity: 230V 50/60Hz
Power 370 W
Adjustable speed of the drum
Made entirely of stainless steel
empty weight: 36kg or 42kg
content: 7L / 16Liter
8 other products in the same category: