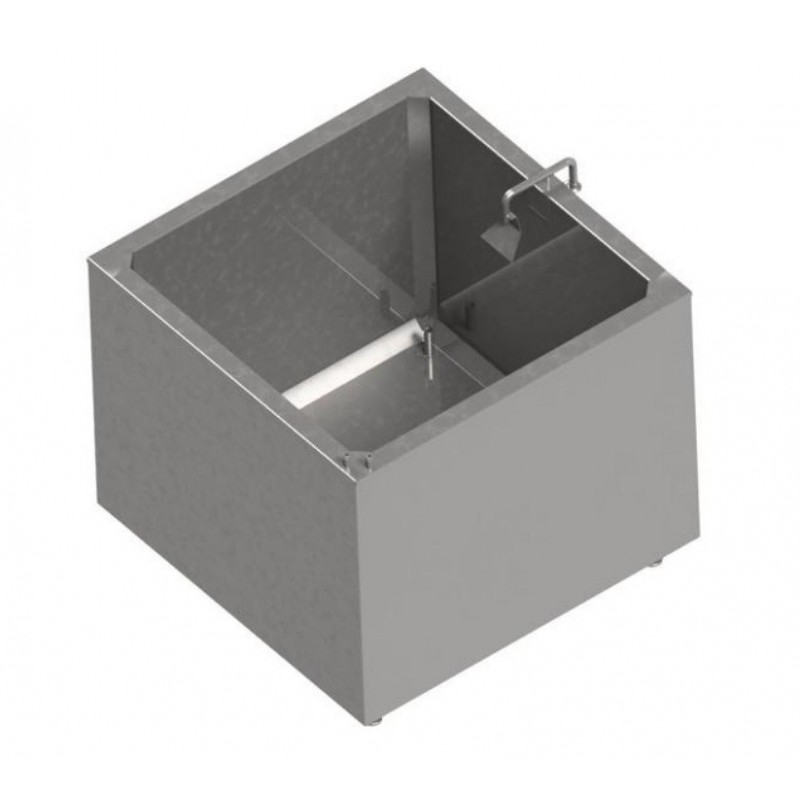 Open fermentation vat / vessel is designed for fermentation of beer and other liquids. For a price quote, send us an email to sales@foodtechprocess.com 
The open fermentation vessel is mainly used for standard open fermentation.
Design of the fermentaion tank is 0.0 Bar pressure. It is constructed according to standard dimensions and accessories, or according to customer needs. Usually it is fitted with one cooling zone – duplicator, outside jacket and PUR isolation. All stainless steel and pressure tanks we produce have PED certification and are manufactured according to EU standards. Our open fermentation vessels range from 100 l up to 3 000 l.
TECHNICAL FEATURES:
Total height /mm/ ( B )
Width /mm/ ( A )
Material Stainless steel AISI 304 / 1.4301
Isolation PUR 70 mm
Max. working pressure in the tank 0,0 bar
Max. working pressure in duplicators 1,5 bar
Top - Flat
Legs - adjustable 4 pcs
Glycol cooling zones 1 pc on the sides
Sanitation arm / shower DN 32 DIN 11 851 / 1 pc
Inlet / Outlet for beer DN 32 DIN 11 851 / 1 pc
Spray ball - removable Rotation / 1 pc
Temperature sensor 1 pc in Cylindrical part
Surface inside the vessel Ra ≤ 0,8
Certification PED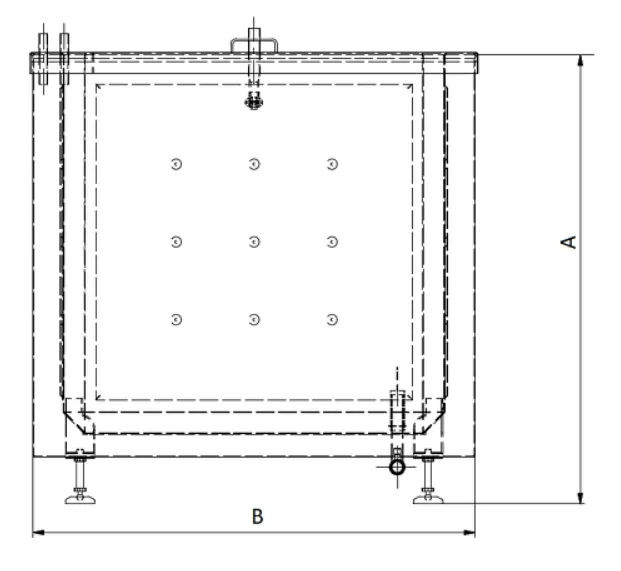 8 other products in the same category: